Mechanical HVAC engineers in Montreal buildings engineering
A mechanical and ventilation engineer is also called a mechanical building engineer. Whether you are a new merchant wishing to open a business, the owner of a new daycare, business people in real-estate or a general contractor in construction, an engineering firm or a developer with a real-estate project, it is quite possible that to obtain your permit for renovation or construction you will call upon an architect to make plans as well as a set of plans, on structural engineers, on a mechanical and ventilation engineer and upon an electrical engineer. The Experts in Buildings Group in Montreal can provide the engineers to you whether you are an individual, business people, a developer, or a general construction contractor.
A mechanical and ventilation engineer takes care of studying and designing of appliances and systems in ventilation and air conditioning, plumbing, energy production, transportation, processing and manufacturing of buildings. A mechanical and ventilation engineer normally works on commercial and industrial buildings such as shops, stores, daycare centers, office buildings, restaurants, factories and others requiring large systems of ventilation and plumbing. To act as a mechanical and ventilation engineer as well as for other disciplines of engineering in Quebec it is necessary to be a member of the OIQ, the Order of Engineers of Quebec. The Experts in Buildings Group in Montreal under the direction of Mr. Daniel Dargis, Engineer, includes engineers from many disciplines for construction works.
The following are some of the tasks that a mechanical and ventilation engineer can perform:
Make the conception, the design and planning systems, for ventilation, air conditioning, heating and plumbing to obtain permits and carry out the works;
Do the inspection and the correction of a ventilation system due to an enlargement of a building;
Analyze the energy consumption of buildings. Calculation of energy savings and proposing a remediation plan to improve the energy performance of a building;
Perform the commissioning of HVAC systems;
Supervise the work of technicians and other engineers;
Review and approve plans;
Work on the feasibility, design, operation and performance of mechanisms and systems;
Plan and manage projects;
Prepare cost and time estimates;
Write reports and design specifications for machinery and systems;
Design of machines, components, tools, appliances and equipment;
Analyze the vibration of machines and systems;
Monitoring and inspection of the installation of mechanical systems for buildings;
Management of construction projects in terms of: cost, schedule, labor, quality of work and safety on the construction sites;
Preparation of tender documents.
Whether it is for a small or large project the Experts in Buildings Group in Montreal helps you find a mechanical engineer who is also specialized in ventilation in the Montreal area or nearby. For your works in energy saving for buildings, conception, design, approval of plans of ventilation systems, air conditioning and plumbing we have for you a mechanical engineer also specialized in ventilation.
We recruit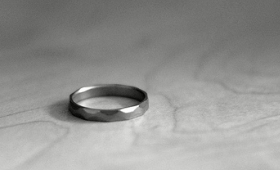 You are a mechanical engineer also specialized in ventilation seeking new challenges? We are hiring mechanical engineers in ventilation who are willing to work as consultants for our clients who want an engineer on a particular project or for a longer term. If you are a mechanical engineer and in ventilation and a member of the OIQ and with over 7 years of experience in Quebec in projects of all kinds of calculation, management, supervision, inspection and quality control of construction sites and more specifically in building ventilation, we invite you to contact us.
Do not hesitate to contact us!